FIRST LEGO League Discover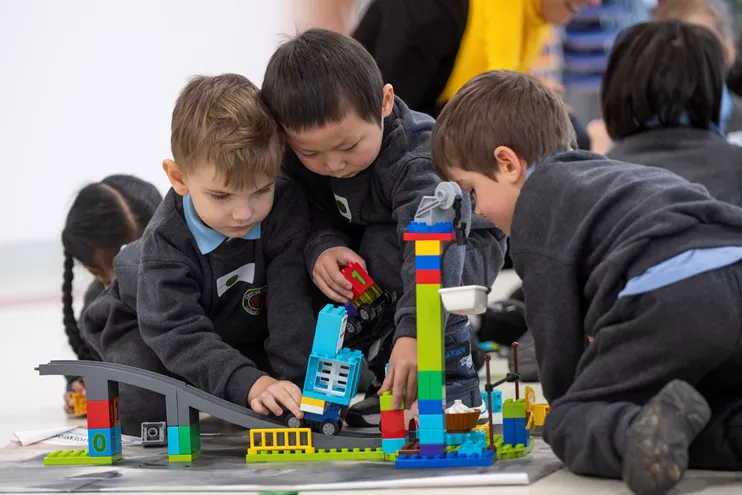 What is FIRST LEGO League Discover?

FIRST LEGO League Discover is a playful introductory STEM program for teams of children ages 4-6, that ignites their natural curiosity and builds their habits of learning. By the end of the program, children emerge more confident, better equipped to face future challenges, and discover the joy of learning.
A new and exciting Challenge is presented every year, and each team of four children begins their exploration of this real-world theme with an exclusive LEGO Education Discover Set. With this set as a starting point, they build a solution to the Challenge with LEGO® DUPLO® elements.
Teams share their journey, ideas, models, and STEM skills at a celebration event. Throughout their experience, teams operate under the FIRST® Core Values, celebrating discovery and teamwork, all the while having fun!
Additionally, each student is provided with a Discover More set that includes two sets of Six Bricks.  Developed by The LEGO Foundation, the sets are a tool for children and their families to practice their memory, movement, creativity, and more through short, fun, playful activities. Learn more about family engagement and FIRST LEGO League here.
Discover is not available as an individual team option and is designed for classrooms or programs that serve 8 or more students. Learn about purchasing a FIRST LEGO League Discover Class Pack.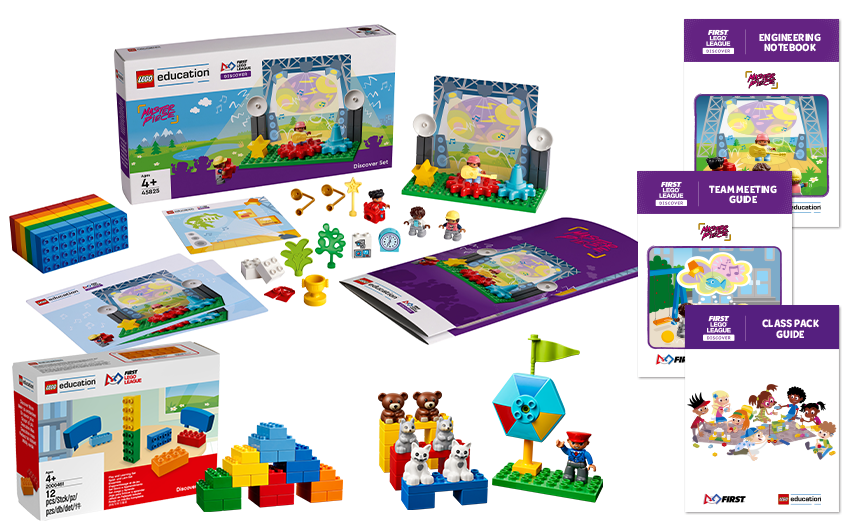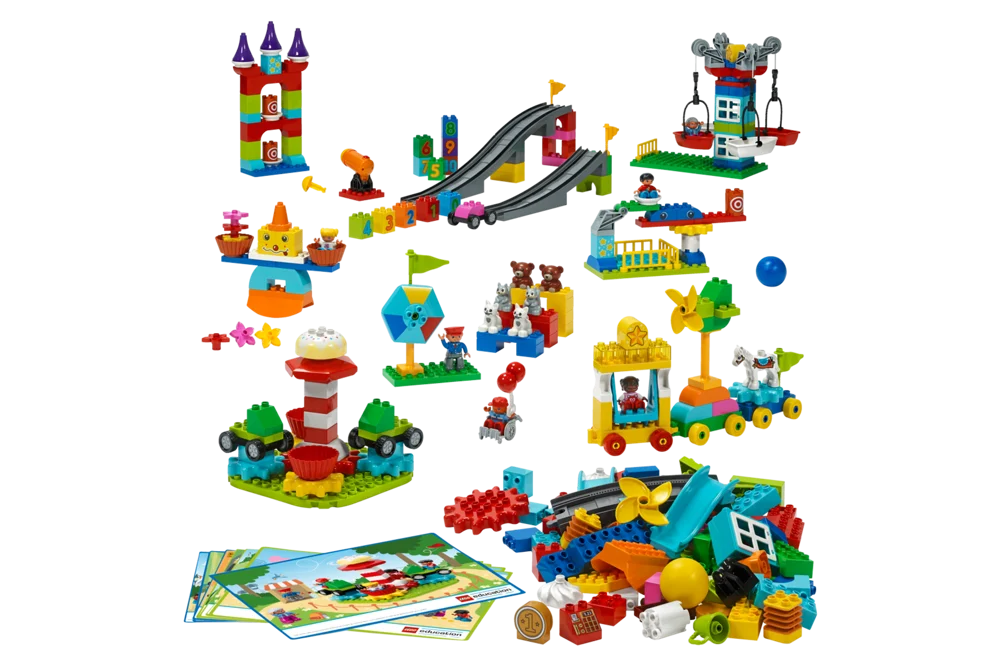 Included with Your Registration-
Class Pack Guide
Discover Sets
Discover More Family Engagement Sets
FIRST® Thinkscape Portal Access
Engineering Notebooks
Session Slides
Team Meeting Guide
This playful introductory STEM program ignites young students' natural curiosity and builds their habits of learning with hands-on activities in the classroom and at home using LEGO® DUPLO® bricks.