Event Volunteers are essential to the success of our students.  They uphold FIRST Washington Core Values: Discovery, Inclusion, Innovation, Impact, Teamwork and Fun!
There are many fun roles to new and veteran volunteers to fill at events! Most require no STEM background, just a passion for helping kids learn!
No matter your availability and the level you want to be involved in, there is a role for you, from safety attendees to judges, and emcees to referees. Some roles require minimal time commitment with succinct day-of preparation. Other roles require pre-event training and longer participation on event days. Technical and non-technical event volunteer roles are available to support FIRST programs.
Event Volunteers Can Be:
FIRST

 

alumni
Community members and leaders
Parents
Teachers/Professors
Professionals (technical or non-technical)
Employees of corporate sponsors
College students and faculty
FIRST

 

teams/participants
Friends and family members of students
Judging
Judges are essential volunteers across all three of our programs, and they have the ability to positively impact the quality of every event. If you're new to FIRST, Judging is a great place to start!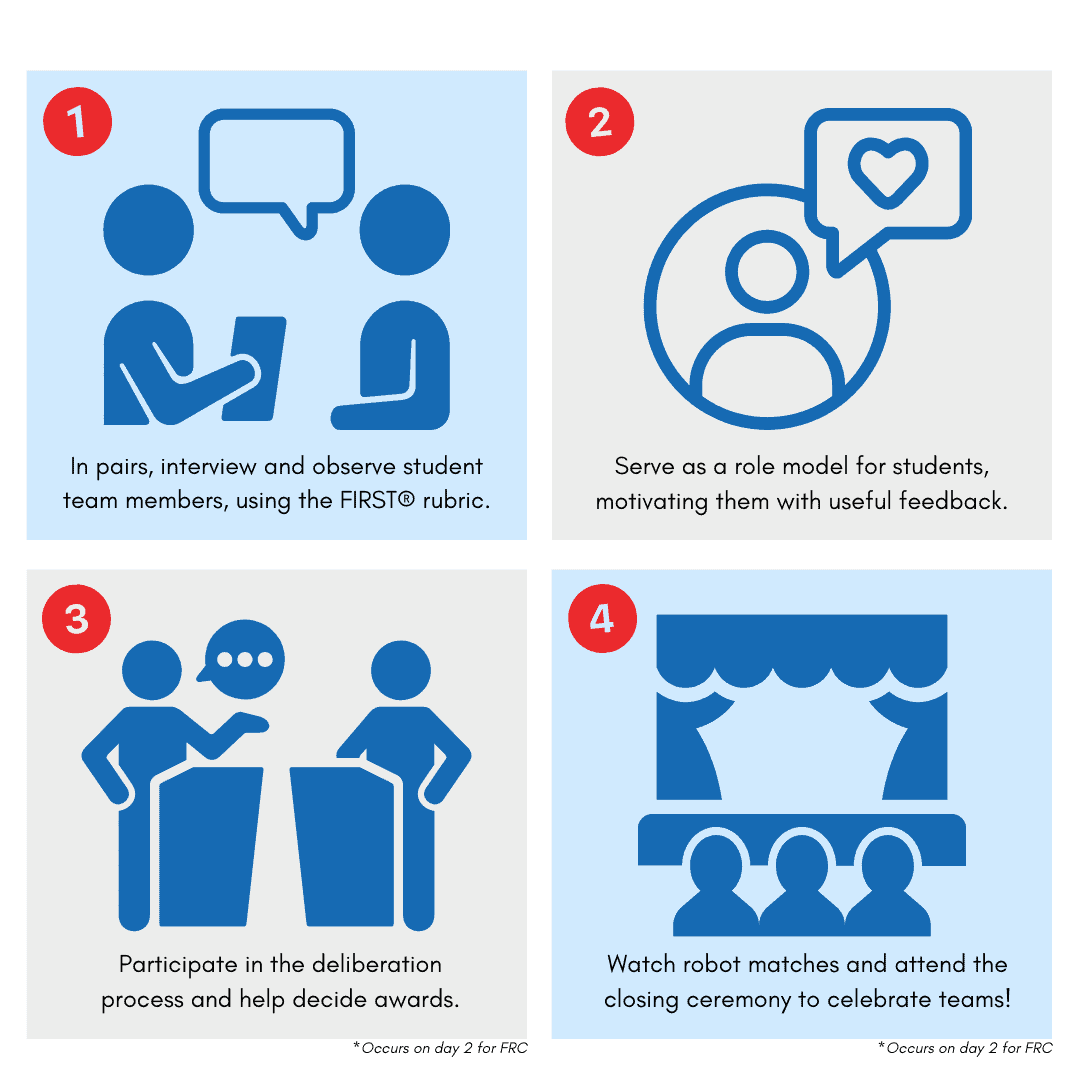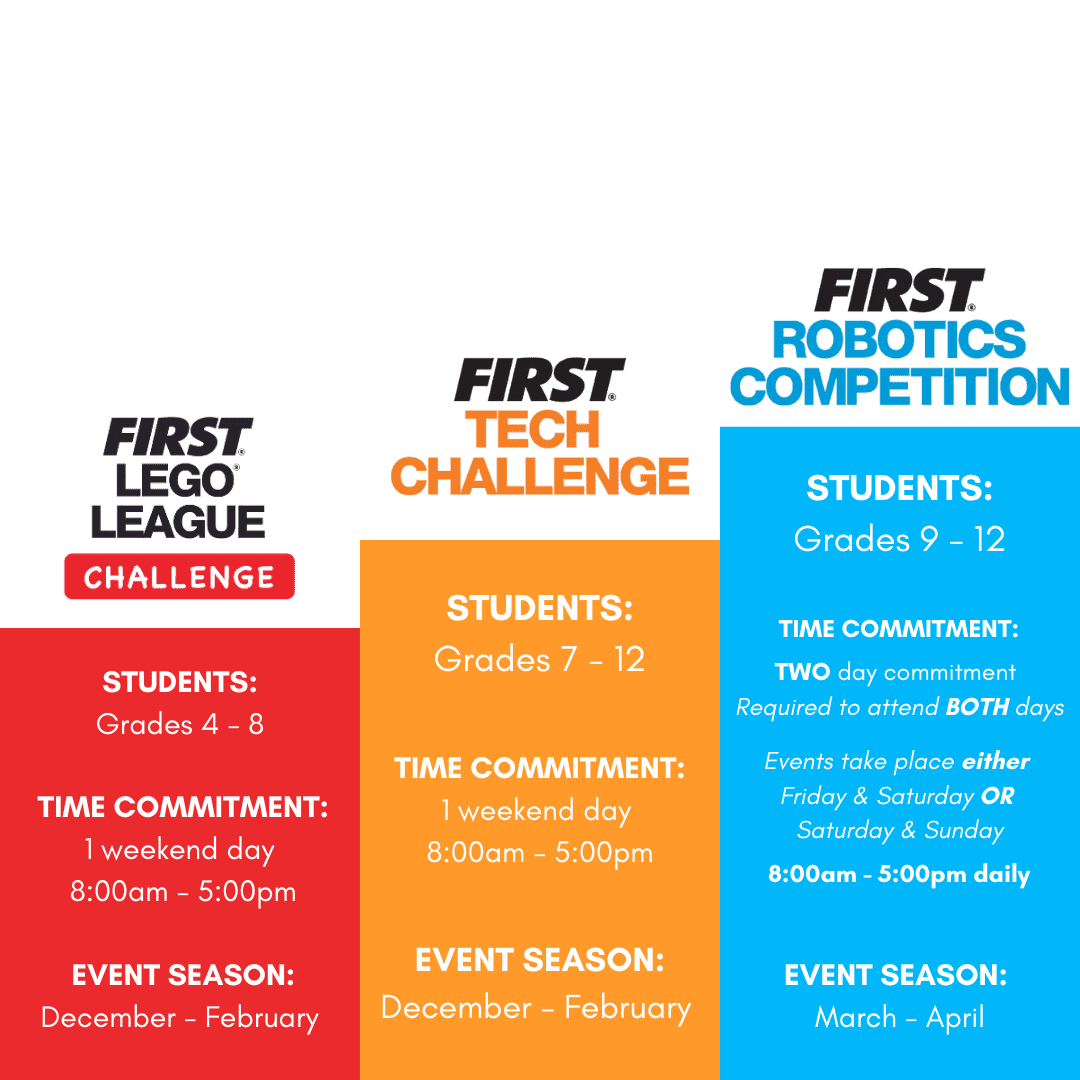 If you are the coach/school faculty that fills out the Washington State OSPI grant for your team or school district, please attend this meeting! We will be talking to coaches at all levels for the first part of the meeting and then will break into rooms to answer questi...