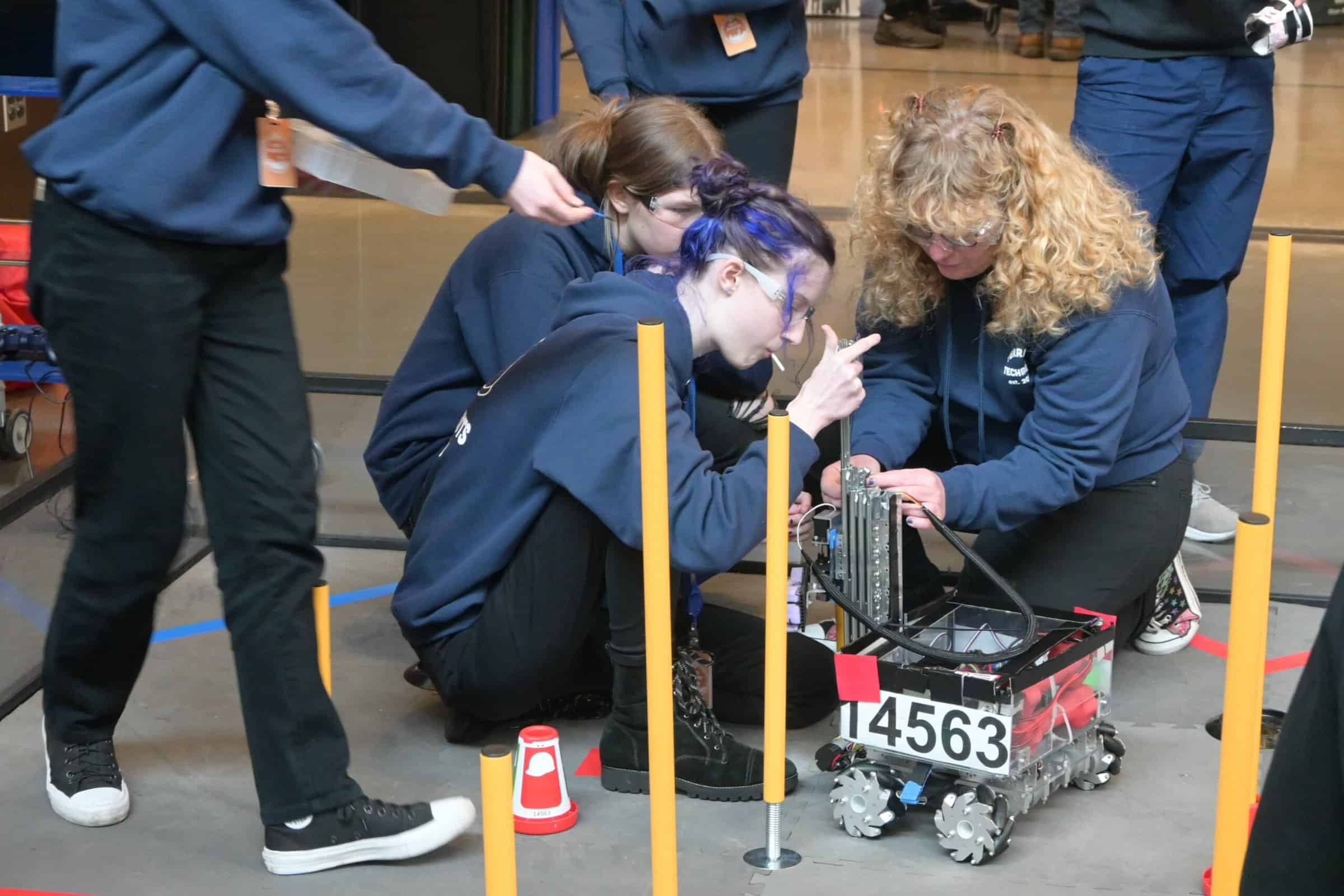 FTC Blog Volume 9 – Leagues will be posted Friday
League Assignments should be posted by end of the day Friday, October 13
In order to be placed in a league, you must be registered with FIRST Washington.  
If you do not see your team on the list, it is probably because you have not registered with FIRST Washinton
We are working on posting the league information and will try to have all of that up by Friday evening as well but some leagues may not have info posted until Monday, October 16.
Event communication witll come from your League Coordinator.
FTC Invoices should be sent out no later than Monday, October 16
In order to participate in your league events, you must have secured your FIRST Washington Registration.  
Those that filled out the registration form prior to the grant deadline (September 30) and requested a grant, should see grant funds applied to their invoice.
If you registered after the deadline, you may see some grant funds but you may also be responsible for the full $925.
FTC Build Day, October 14
As mentioned on our coaches chat, we will be having an FTC build day at our fieldhouse in Kent on Saturday, October 14.  This is an opportunity for teams to bring their robot (or robot parts) and collaborate with other teams while working on their robot.  Additionally, we will have a copmetition field set up for teams to practice on (if they are to that point)  The build day is really an open house format but we are asking teams to register.  Out of respect for our volunteers time, if we don't have enough interest, we will cancel the build day.
Details and sign up is below:
Who:  Any rookie or veteran FTC team
What:  FTC Build Day
When:  October 14, 10 am – 3:00 pm
Where:  FIRST Washington Fielhouse 22426
Teams are required to register.  It is important for you to put your arrival time, an estimate for the number of students is just fine.
FTC Coaches Chat – Tuesday, October 17 at 7:00 pm
We will be having our next Coaches Chat next Tuesday at 7:00 pm.  Some of the things we will be talking about on the meeting are:
 Leagues
Invoices
Event Schedule
What happens at events
There will also be time for you all to connect and chat about how your season is going so far.