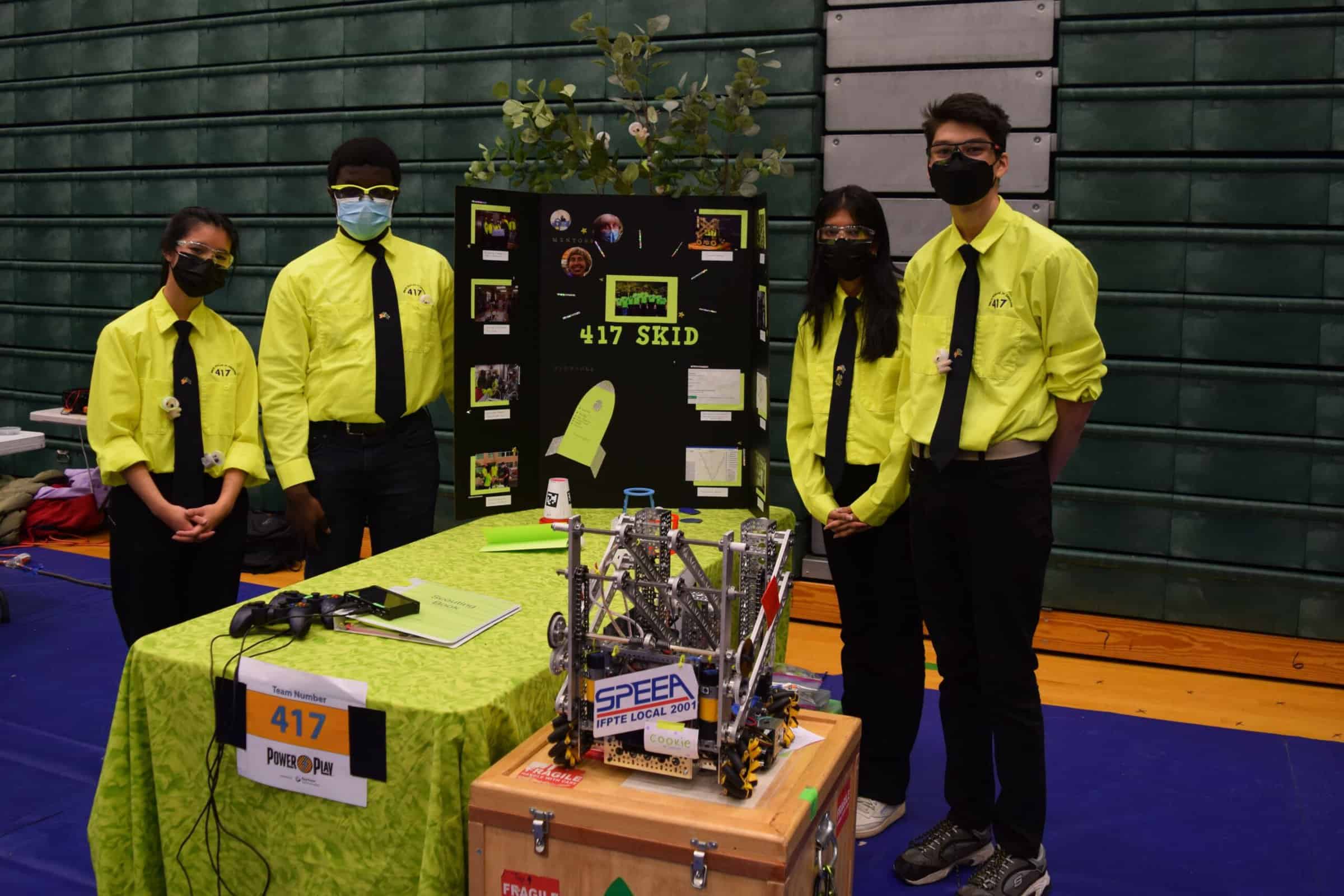 Register for kickoff here
At BrickCon 2023!
As your host for the Bellevue Kick Off at Meydenbauer Center hosted by BrickCon, I wanted to welcome you to the 2023- 24 season, CENTERSTAGE! In addition, I have some information for you regarding our event this weekend.
Parking information
Schedule for the day
BrickCon – what is it and should you spend the money to visit
Food
"Garage sale"
Parking will be first come, first serve at the Meydenbauer Center (but we should be some of the first ones there so you should be ok). I am attaching a parking information sheet with other options that are nearby as well. Unfortunately, being in a city means that parking is likely going to cost you money. Tickets are NOT required to attend the event. Parking nearby
Doors open at 8:30 to teams. Our event will be held on the 4th floor in Rooms 404-406.  You do not need to bring your roster to this event, but you will need to check in with our staff when you arrive.
The schedule is as follows:
| | | |
| --- | --- | --- |
| Time | Room | Topic |
| 8:30 AM | 404-406 | Doors Open |
| 8:55 – 9:30 | 404-406 | Kick Off Game |
| 10:00 – 10:50 | 404-406 | Analyzing the Game |
| 10:00 – 10:50 | 407 | Where FIRST Can Take You |
| 10:00 – 10:50 | 408 | Engineering Design Process |
| | | |
| 11:00 – 12:00 | 404-406 | Game Analysis roundtables |
| 11:00 – 12:00 | 407 | Wiring and Robot Housekeeping |
| 11:00 – 12:00 | 408 | How to build a reliable robot |
| 11:00 – 12:00 | 409 | Possible Coach Hang out – welcome to new teams/coaches |
3. BrickCon – What is it? Why do you want to attend?
BrickCon is the oldest running LEGO Adult Fan convention in the USA. They are donating the lovely space for our event to support the FTC community. If you enjoy seeing the art of LEGO (it is amazing what people come up with), I encourage you to support the event and use the discount code: BRICKCONFIRST when you preorder your tickets at www.brickcon.org. By using the code, you also help them to see that it was worthwhile to have us join them.
4. Food – as with many convention centers, there will be food available for purchase on site, but they would request that we do not bring our own food into the venue for lunch. Since we will be done at noon, this should not be an issue, but I wanted to make sure that you are all aware. Water is welcome.
5. "Garage Sale" – Swerve Robotics is cleaning house and has a lot of Tetrix parts available for sale. We have enough to build at least one complete robot (probably more) including a variety of wheels and tread. Please reach out to me (Heidi.l@swerverobotics.org) if you are interested in it.
As always, if you have any questions, please feel free to reach out to me and I will do my best to get back to you in a timely manner. I will be out of the office beginning on Friday, so please use my mobile number to get hold of me for urgent issues.
Thank you and I look forward to seeing everyone on Saturday morning!
Heidi Lovett
Founder